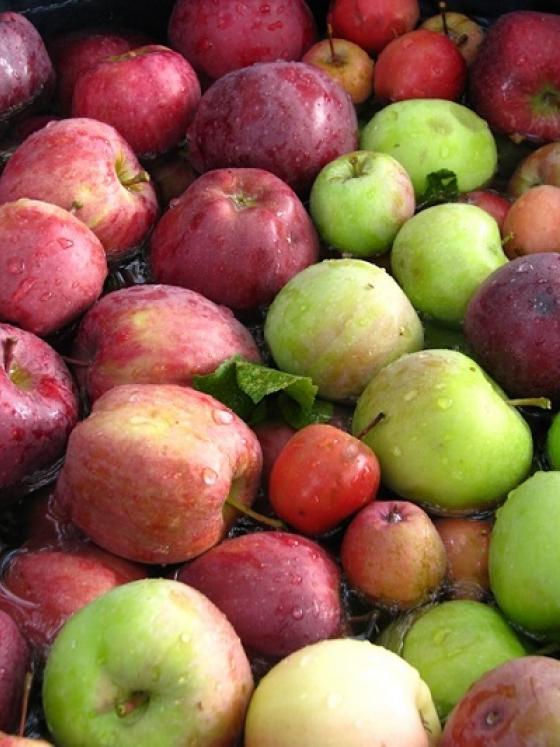 Join us for the Big Squeeze!
Cider Squeeze
Saturday, September 28th, 2 to 4pm
At The Sabold's Place (17 Bean Rd, Winthrop)
Rain, snow, or shine we'll be out at Dave and Marilyn Sabold's place on Saturday for our annual Cider Squeeze & Social. This sweet event is always a special, fun-filled time to celebrate community, conservation and the harvest season. It's free and all are welcome.
The highlight of the event is, of course, the apple pressing. You'll want to take a turn working the unique and historic apple press.
No RSVPs are necessary. Join us and bring a friend! It's fun. It's casual. It's sweet.