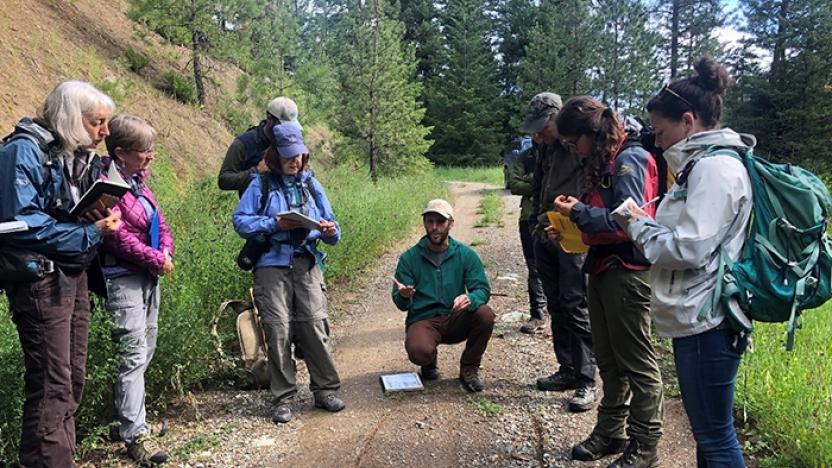 Wildlife Track and Sign Certification Class
Saturday, October 26th and Sunday October 27th, 8:00am – 4:00pm
$200. Limit 10 participants. Registration required.
Spend two full days in the field with professional wildlife tracker, naturalist and educator, David Moskowitz. David's approach is highly interactive, with "test" questions starting the moment we meet-up. David actively engages participants in identification and interpretation of tracks and signs, and builds in lots of time for questions and discussion, too. This style is an excellent way to learn and investigate, and you might even achieve a wildlife tracking certificate through Cybertracker Conservation. Certificates are awarded on three levels. The whole experience is a lot of fun to boot. To register, email us or call us at 509-996-2870. This class is currently full, but we are keeping a waitlist.
Join us and choose a future for the Methow Valley that includes healthy wildlife habitat, thriving agriculture, and a connected community.
Donate Now