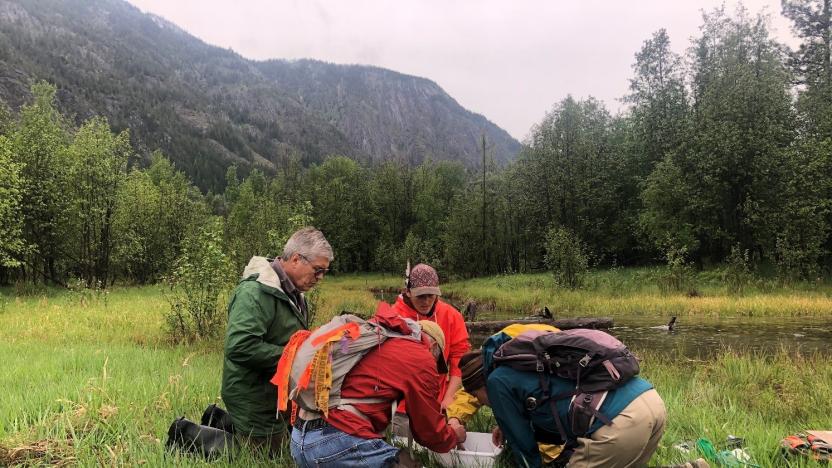 Citizen Science Opportunity: Hancock Springs Monitoring
September 12th, 5pm – 7:30pm
Hancock Springs near Mazama. Sign up here.
Our friends and project partners over at Cascade Columbia Fisheries Enhancement Group (CCFEG) need help doing some riparian habitat monitoring work to look at the changes in habitat quality before and after a major stream restoration project on one of our conservation easements. We did the initial monitoring this June and the restoration was completed in July so now it is time to go back and get our post restoration measurements. Data will be collected on water quality, stream characteristics, macro invertebrates, and plant communities. We'll teach you what you need to know! Sign up via Volunteer Methow.
Join us and choose a future for the Methow Valley that includes healthy wildlife habitat, thriving agriculture, and a connected community.
Donate Now