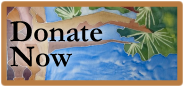 We offer a variety of easy ways to support our Annual Operating Fund -- the engine that keeps conservation running:
You can mail us a check to: Methow Conservancy PO Box 71 Winthrop, WA 98862.
You can donate via your Donor Advised Fund. Simply follow the instructions from your Donor Advised Fund. Our official name is Methow Conservancy and our Tax ID # is 91-1588861.
If you are 70 1/2 or older, you can choose to donate a portion of your IRA Minimum Distribution Requirement to a qualified charity like the Methow Conservancy. Follow the instructions from the entity that holds your IRA. Our official name is Methow Conservancy and our Tax ID # is 91-1588861.
We also invite donations to the Methow Conservancy's Tina Scull Land Protection and Stewardship Opportunity Fund.
These funds are used specifically for capital to purchase conservation easements or properties and to care for them. You can donate to this fund using our Sage Payments secure online giving site. Please simply put Land and Stewardship Opportunity Fund in the comments section.
Finally, we are always humbled and honored to be included in a donor's estate plans.
For more information on how to leave a lasting legacy for conservation, read about our Aspen Stand.
If you have any questions about giving to the Methow Conservancy, please contact Sarah Brooks, our Executive Director, at 509-996-2870 or email her.
Our federal Tax ID # (EIN) is 91-1588861. The Methow Conservancy is registered with the State of Washington Secretary of State's Office under the Charitable Solicitations Act. You may call 1-800-332-4483 or visit www.sos.wa.gov/charities for more information.

Join us and choose a future for the Methow Valley that includes healthy wildlife habitat, thriving agriculture, and a connected community.
Donate Now