This section provides information on status and trends in real estate and housing availability, demand, and affordability.
Real Estate
Real estate sales and median and average home prices have shown a generally increasing trend since 2011. The rate of increase in home price has been especially high in the past two years (2019 and 2020), particularly so for median home price in the past year.
Number of Real Estate Sales
Average and Median Home Prices
Housing
According to the Methow Housing Trust's 2020 Annual Report, the Methow Valley has an estimated 350-unit (rental and ownership) housing shortage.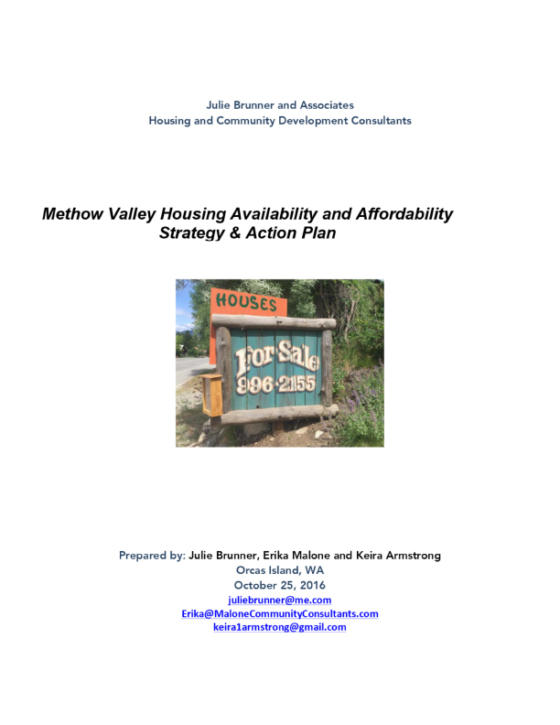 Methow Valley Housing Availability and Affordability Strategy and Action Plan
Download PDF (49 MB)
Brunner, J. and Associates, 2016
Real estate data provided by Dave Thomsen of Coldwell Banker Winthrop Realty. Graphics and photography by Benjamin Drummond.
Last updated May 1, 2021.