This section provides status and trend information on trail use in the Methow Valley. Information available on trail use is currently limited to the nordic ski trails. Summer trail use information will be added when the data become available. Data on the economic impacts of recreation and visitor use is available in a forthcoming report from TwispWorks and in the Resource Dimensions 2015 report available below.
Methow Trails records indicate that the number of skiiers using the Methow Trails' nordic trails has increased steadily in the past 10 years, with a dramatic increase in the 2020-21 winter, presumably due to the effects of the COVID-19 pandemic.
Number of Skier Days, 2010-2020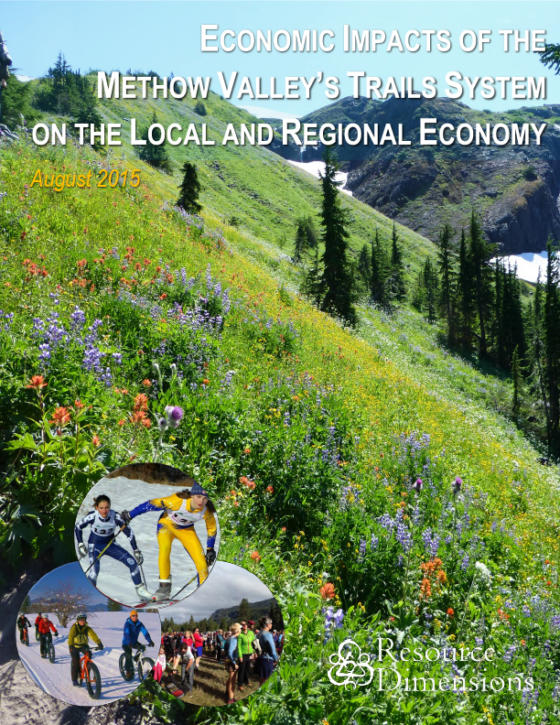 Economic Impacts of the Methow Valley's Trail System on the Local and Regional Economy
Download PDF (6MB)
Resource Dimensions, 2015
Last updated May 1, 2021.