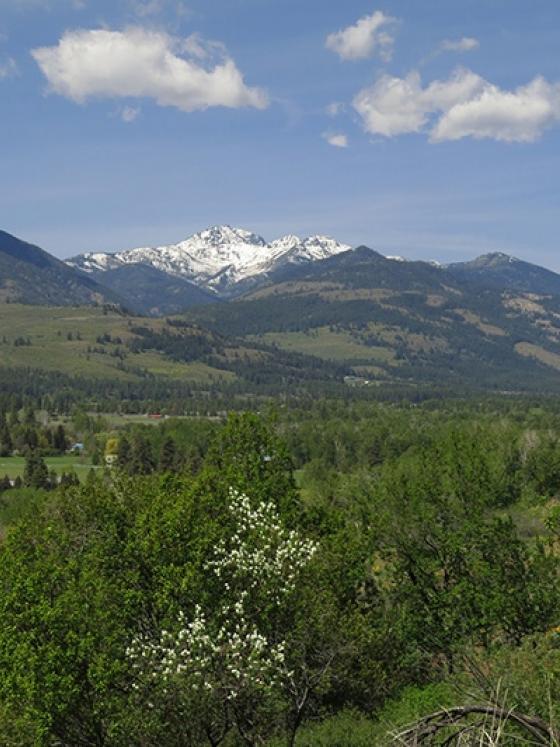 About the Natural Area
The Meadowlark Natural Area is a 139-acre property on the east side of the Town of Winthrop, next to the Sullivan Cemetery. Thanks to a very generous donation from Tina and Eliot Scull, we were able to purchase and protect this land for its natural habitat, undeveloped scenic backdrop to the Town of Winthrop, and for the sake of sustainable public access and enjoyment.
The property contains healthy diverse shrub-steppe habitat, as well as pockets of wetter areas that support trees with a diverse shrub understory. The Natural Area provides critical mule deer winter range, and important habitat for songbirds, small mammals and raptors.
For a checklist of the plants and animals you might see on a walk at the Natural Area, click here.