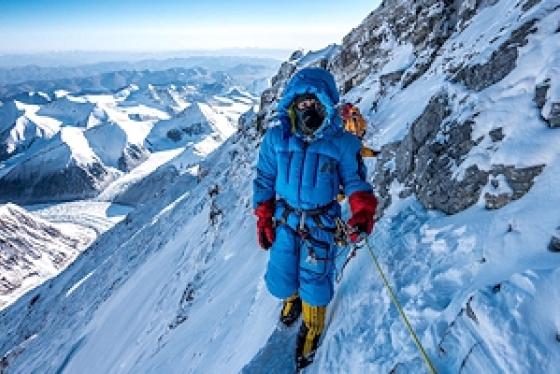 February Special Feature! Melissa Arnot the Athlete, Advocate, and Adventurer
Tuesday, February 26th, @ The Winthrop Barn. Doors open at 6:30pm, presentation from 7-8pm
Winthrop-based professional mountaineer Melissa Arnot will share stories from her adventures and advocacy in Washington, Nepal, and beyond! Melissa is the first American woman to successfully summit and descend Mount Everest without supplemental oxygen and has climbed the world's highest peak six times. Known as a determined, hard-working and enthusiastic teacher, Melissa has devoted her life to learning from the mountains and sharing that knowledge with others. This should be an amazing talk by a truly inspirational human being. You won't want to miss it!