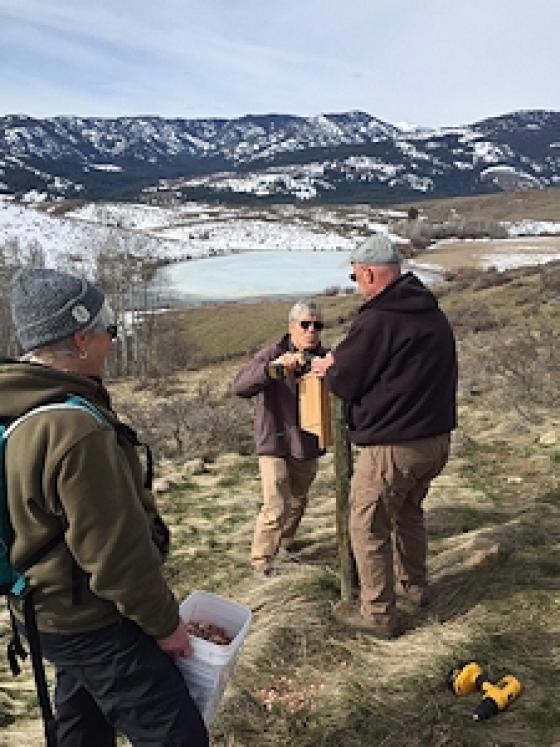 Saturday, April 6th - Nest Box Maintenance & Relocation
9am – 1pm, Location: Carpool meets at the Winthrop Barn
For our first in-the-field volunteer work party for the season, we are teaming up again with Washington Department of Fish and Wildlife. We will be building on last year's efforts to install wooden bird-boxes for local cavity-nesting species around the Methow Wildlife Area land near Winthrop and Twisp. This year we will be relocating nest boxes that were in unsuccessful locations to new locations and installing predator guards around boxes. We will provide the expertise and tools. You will just need to bring warm clothing, work gloves, water, snacks, and sturdy footwear. Registration is necessary and space is limited to 15. Sign up via Volunteer Methow here.