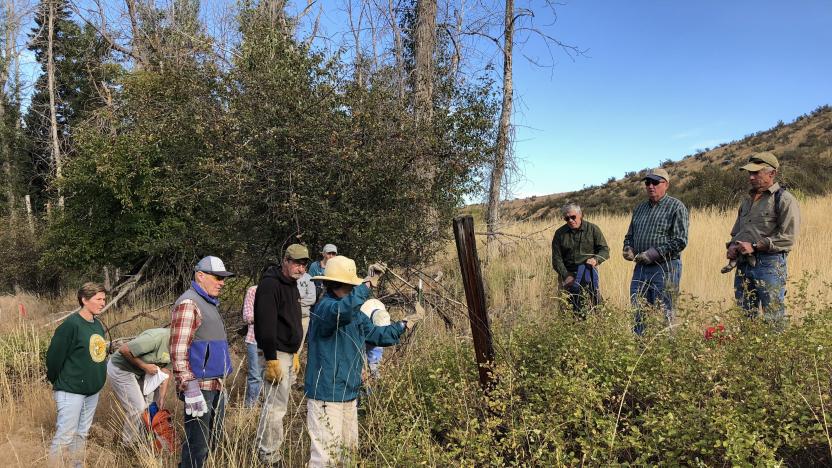 Earth Day Events!
April 22nd marks the 49th celebration of Earth Day. Now a global event, it is estimated that more than 1 billion people from more than 190 countries will commemorate the day by doing something for the earth. You can, too, here in the Methow Valley!
Join us for a volunteer work party at our property in the Heckendorn neighborhood on Earth Day, April 22nd from 5:30 to 8pm. We'll be celebrating Earth Day and the one-year anniversary of our purchase of the backdrop to the town of Winthrop-- the Heckendorn Hillside Property. We will be picking up, sorting, and hauling off whatever ever debris we can find on the property in order to get the land safe and ready for more work to come! We will provide the expertise and most of the tools. You will just need to bring layers, work gloves, water, snacks, and sturdy footwear. Sign up here.
Or, get a two-for-one celebration with a joint Earth Day/Arbor Day commemoration in the Twisp Commons Park (that's the park right near the Farmer's Market and Community Center). Dwight Filer, long-time Twisp resident, spearheads an effort every year to raise our community awareness and appreciation for trees. He'll be in the park from 11 to 1pm on Earth Day with a demonstration on how to effectively plant a tree, pruning tips, and more to keep your trees happy.