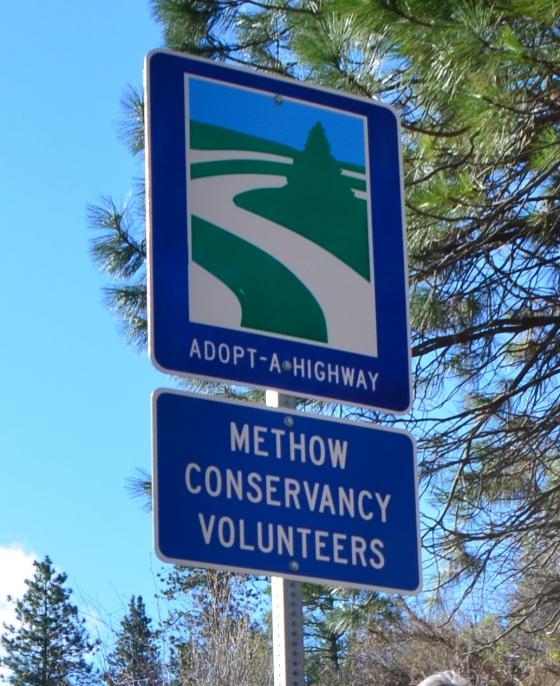 Saturday, May 4th - Walk a Mile & Clean-Up the Road, 9am – 11:30am
The snow has melted and unveiled a winter's worth of roadside trash. We're going to do our part with our first Adopt-a-Hwy clean-up of the year! Volunteers help us twice a year to clean-up our 2-mile section of Hwy 20 between Winthrop & Twisp. Sign up via Volunteer Methow here.
Wednesday, May 22nd – Newly Acquired Mazama Corner Property Cleanup
5:00pm – 7:00pm. Free. @ Meet at the Mazama Trailhead
We will be picking up, sorting, and hauling off whatever debris we can find on the property in order to get the land safe and ready for more work to come! We will provide the expertise and most of the tools. You will just need to bring layers, work gloves, water, snacks, and sturdy footwear. Sign up via Volunteer Methow here.