Connecting People to the Land
We believe the more people know about and find joy in the natural wonders of the Methow Valley, the more they will want to work with us to protect them. We inspire people of all ages to learn about the Valley's varied landscapes so that they will want to make a difference on the ground.
Through educational classes, social gatherings, and a wide array of volunteer opportunities, we not only meet people interested in conservation, but we also help to reinforce a community ethic of caring for the land.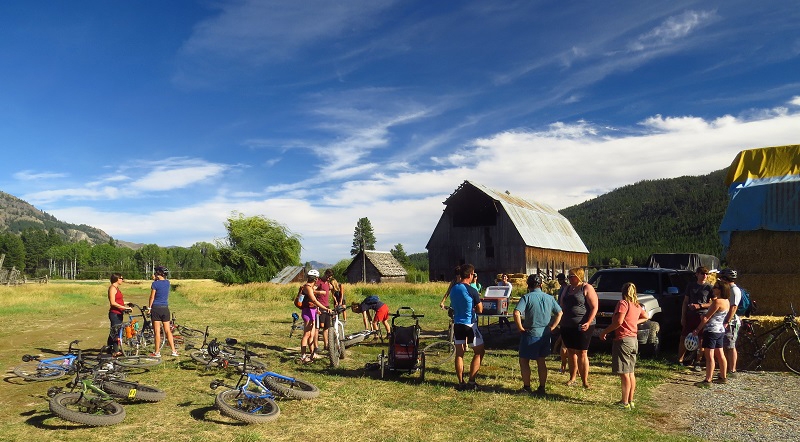 Our efforts to connect people to the land have five goals:
To inspire understanding: We offer a free monthly First Tuesday educational program, numerous walks, field trips, classes and publications all designed to reach people where they are with the information they need to be good stewards of the land. Our programs include everything from one-time wildflower walks to a multi-week, in-depth Methow Conservation Course designed to provide a detailed look into a specific Methow topic.
To engage people in being thoughtful stewards: We are growing a robust volunteer program designed to show participants that we all can make a difference on the ground.
To promote access to land: We work with the Methow Trails Collaborative and public land managers to ensure there are ample opportunities for people to explore the wide variety of natural wonders in the Methow Valley.
To cultivate the Next Generation of Conservationists: We work with the local schools in our 4th grade School Yard Science program and have created a quarterly gathering of people in their 20s and 30s who love the Methow Valley.
To create a community identity around caring for the land: We are always experimenting with ways to bring people together around their shared love for the land.

Check our events calendar for ways you can get involved today!