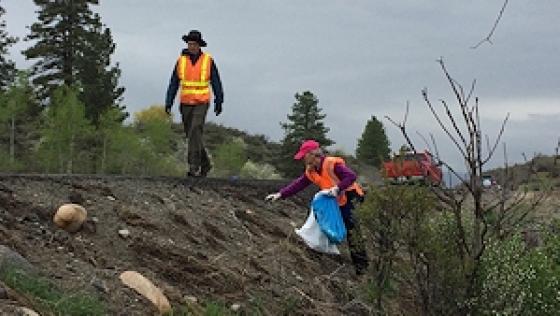 Here are two opportunities coming right up:
Monday, October 1st: Adopt-A-Highway Clean Up - Methow Conservancy volunteers and staff are the official highway cleaners for a stretch of Hwy 20 between Winthrop and Twisp. There's a lot of trash out there now and we'll be out keeping the Valley beautiful on Monday, October 1st from 1 to 3:30pm. Sign up here.
Tuesday, October 2nd: First Tuesday Set Up – We are expecting a big crowd for our Pacific Flyway First Tuesday with Stan Senner of the National Audubon Society. We're looking for a few volunteers to help us set up the Winthrop Barn for the event. Sign up here.
Originally published October 2018