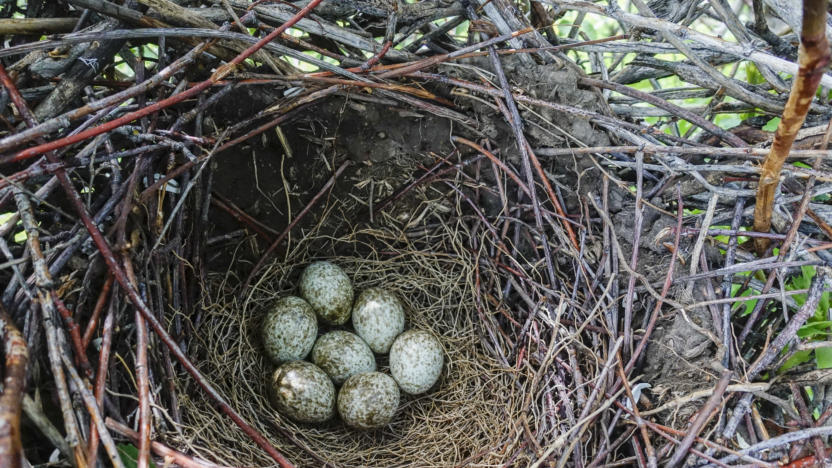 Recording of Recent First Tuesdays
May 2nd, 2022: Black Bear Denning Ecology: Join Washington Department of Fish and Wildlife biologists Rich Beausoleil and Lindsay Welfet for an in-depth look at a first-of-its-kind study of black bear denning habits in the North Cascades. Click here to be amazed by black bears.
March 1st, 2022: The Fascinating World of Bird Nests: watch local author and photographer David Moskowitz present on the fascinating world of bird nests. Moskowitz, co-author of a new comprehensive field guide to the nests and nesting behavior of North American birds takes us through a history of the evolution of bird nests and guide us on a systematic way to identify and interpret bird nests found out of nesting season. Click here to build your knowledge of bird nests.
February 1st, 2022: Written in the Snows: Settle in for an inspiring and entertaining journey through the history of skiing in Washington state with author and adventurer Lowell Skoog. With incredible photographs, videos, and stories, this is a celebration of skiing and winter that you just don't want to miss. Click here to watch this fascinating presentation.
January 4th, 2022: Pacific Northwest Snow. Dig into this fascinating presentation by click here. Watch Oregon State University Professor and National Geographic Explorer Dr. David Hill as he presents on the many ways that we learn about our snowpack. He reviews just what exactly is changing and by how much. Finally, he unveils a new 'real-time' snowpack modeling system (mountainsnow.org), that is fueled by community participation.
December 7th, 2021: Four Thoughts. Experience this amazing hour of Methow reflections by clicking here. Listen to Ashley Lodato, Kavi Mitchell, Dave and Marilyn Sabold, and Soleil Kelley step up to the challenge of sharing their thoughts on theme: What the Methow means to me.
November 23rd, 2021: Black Bears in the Methow Valley. Claw into this special presentation by clicking here. Join Methow Valley based wildlife biologists and bear experts Scott Fitkin and Dave Moskowitz for this in depth look at black bear biology, behavior, and sign.
October 5th, 2021: Flamingos and Lithium Triangle. Click here to watch this presentation. As the use of lithium batteries skyrockets with the popularization of electric vehicles, new lithium mines are being developed to meet the global demand. These mines are especially prevalent around the saline lakes of the Andes of Chile, Bolivia, and Argentina in a region known as the 'Lithium Triangle'. This area is also home to a wide array of migratory birds who rely on a delicate balance of salt and water in the saline lakes to survive. Join Assistant Professor of Biological Sciences at the University of South Carolina, Dr. Nathan Senner, for a look at three different species of flamingos that breed in the 'Lithium Triangle' and the threat that lithium mining poses to their future.
April 6th, 2021: Methow Bear Aware. Watch this video and become Methow Bear Aware! As the population of the Methow Valley grows, human garbage and human-black bear conflicts are also on the rise. Research wildlife biologist Dr. Stewart Breck introduces us to the fatal attraction that is garbage to black bears. As an expert in carnivore-human conflict, Dr. Breck was a principal investigator on a 5-year study in Durango, Colorado looking at the success of bear proof trashcans in reducing garbage-bear issues.
March 2nd, 2021: NAQS Action Plan: Holistic Climate Resilience of the Colville Confederated Tribes. Click here to watch this thought-provoking presentation by Amelia Marchand. Amelia is the Program Director for the Colville Confederated Tribes' Environmental Trust Department, for a conversation on climate resiliency through the lenses of ecology, relationships, Traditional Ecological Knowledge, and our shared future.
February 2nd, 2021: Mesocarnivores of the Methow. Enjoy this First Tuesday presentation with Research Scientist Becca Windell. Becca works for the University of Washington's Predator-Prey Project, and in her program walks us through their ongoing study of the potential ecological impacts of recolonizing wolves on ungulates and other carnivores. In addition to talking about the larger project, Becca focuses on the questions and methods that she is using to look at the movement and population dynamics of coyotes and bobcats in response to wolves right here in the Methow!
January 5th, 2021: Updates from the Cascades Wolverine Project. Watch this dynamic hour-long presentation here. The Cascades Wolverine Project is in its fourth year of monitoring wolverines in our North Cascades and engaging the community to study this elusive alpine species. Project co-founder David Moskowitz shares photos, videos and stories from the project's research, including a refresher on wolverine ecology.

December 8th, 2020: 4 Thoughts - Watch this incredible hour of Methow Reflections here. Hear Daniel Senner, Kelleigh McMillan, Luc Reynaud, and Sarah Berns wow you with their insights, words, and varied approaches to tackling the prompt: What the Methow Means to Me.
November 10th, 2020: Watch the very insightful discussion from our November First Tuesday with Ashley Ahearn. Ashley shared her thoughts and stories from the creation of her podcast Grouse -- reflecting on the nature of the rural urban divide, among many important topics.