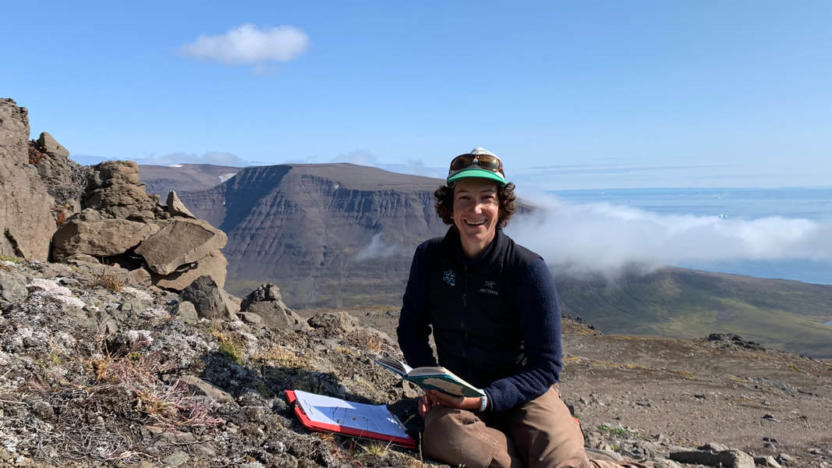 Plant Responses to Climate Change with Ecologist Dr. Nathalie Chardon - Day One at Maple Pass
Field Session with Ecologist Dr. Nathalie Chardon
When: Thursday, September 22nd, 2022, 8am-6pm
Where: Maple Pass

Note: This is the first of two field days with a shared topic. This is a full field day. Day two is a half field day. You can join for either day, or both days. Content is similar, but location and mode of travel will differ. Details for day one are below. Details for day two in Mazama can be found at this link.
Join the Conservancy in the field with ecologist Dr. Nathalie Chardon to explore how plant communities are responding to climate change. An ecologist at the University of British Columbia, Dr. Chardon is part of a multi-year study of plant communities in the Methow Valley. Many plant species seek refuge by moving north or to higher elevations. Many, however, are not moving, leaving them at risk as their environment warms. Why are these plants staying put?
Join us to learn about plant ecology in our home mountain range, and help Dr. Chardon complete her field work for the season. We will work collectively to take down site equipment and download data from a variety of loggers Chardon has set up in the Cascades. When we leave the field, we'll debrief our day on the Mazama Store patio.
The September 22 session will take place at Maple Pass, starting from the Rainy Pass Trailhead. Sites will be accessed by foot. Day two in Mazama will involve more roadside sites, and less hiking. No field experience is necessary, but participants on either day must have good balance and the ability to walk on uneven, sloped terrain. Both field days are free.
RSVP at this link. For more information contact bridger@methowconservancy.org or call him at 509.996.5873.