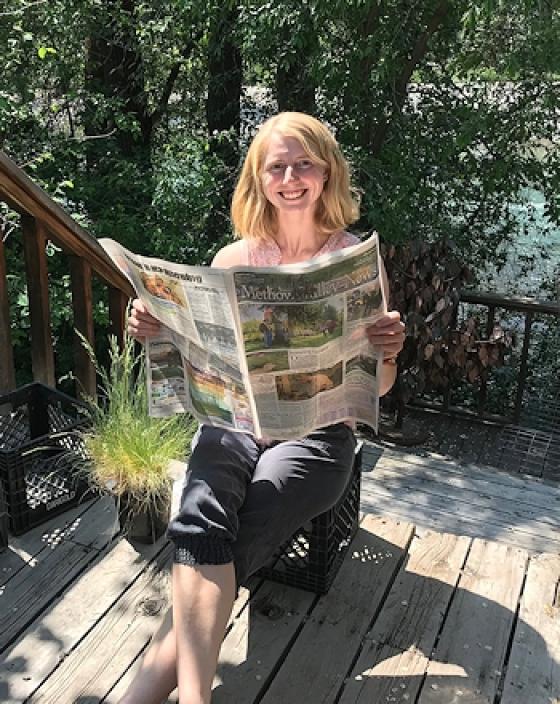 Our email inboxes here at the Methow Conservancy are often full of articles we share with each other to help inform our work or inspire discussion. We thought you might be interested in seeing what we've been reading this month.

Editor's note: These articles do not represent the beliefs or opinions of the Methow Conservancy or its staff. We offer them purely as a means of sparking discussion.
Seattle Times: Floods Have Ravaged Hamilton for Over a Century. Can Outsiders Persuade the Town to Move?
A mayor of a small town along the Skagit River and Forterra a land trust based out of Seattle are working together to try and move a community out of the floodplain. Not only is the community of Hamilton growing increasingly susceptible to large scale flooding with the warming climate, but it also is in an historically important acclimation area for Chinook salmon before they enter the ocean. In addition to playing a traditional land trust role purchasing property in the floodplain, Forterra is also developing 45 upland acres worth of homes, apartments, and businesses so that the community of Hamilton has a brighter more sustainable future.
High Country News: Designing for Access in Outdoor Spaces Doesn't Mean Paving Pathways
I have to admit that I frequently take access to trails and the outdoors here in the Methow for granted. Rarely does my mind wander to a potential future where my mobility is restricted and our open spaces become gated recreational communities. That is, until I read this article. Now I understand how simple changes in infrastructure design can make a big difference in access for all. Going forward, we should look at trailheads and trails in a new a light and be thinking about what we could be doing differently.
New York Times: "Earthworm Dilemma" Has Climate Scientists Racing to Keep Up
As a result of a warming climate earthworms are expanding their range northward into the world's boreal forests where permafrost had once kept them at bay. Earthworms do have a complex relationship with carbon: on the one hand they release it when they break down organic material in the soil, and on the other they stimulate vegetation growth that stores carbon. Preliminary science is showing that on their migration into the subarctic they may doing more of the former than the latter.
Outside Online: The Uncertain Future of the Boundary Waters
Thankfully, the Methow Valley was able to permanently protect its headwaters from industrial scale mining. Unfortunately, mining is turning out to be one of the largest environmental threats to wilderness areas around the country. The Boundary Waters Canoe Area Wilderness in Minnesota is now one of these iconic places under threat from industrial copper mining. If you have a connection to that region or know people who might care, now might be the right time to share our Headwaters story with them.