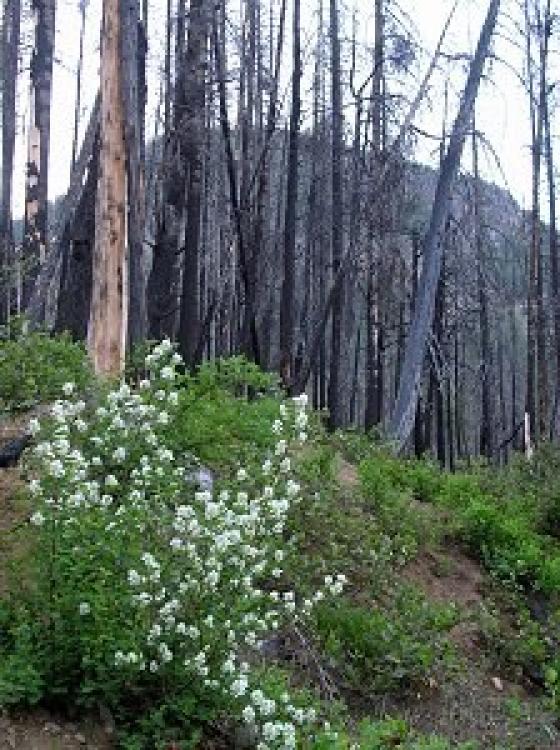 This May through early June, Wenatchee Valley College Continuing Education, in partnership with Okanogan Conservation District, is hosting Landowners Wildfire Bootcamp for landowners of one or more acres of forest or sageland who want to be better prepared for wildfires and a Fire-Ready Home and Landscape class for people wishing to learn how to prepare their residences and surrounding property for wildfire.
These classes are free. The Fire-Ready Home and Landscape class will be offered in Winthrop at the Winthrop Barn on June 3rd from 6-8 p.m. Here is the link to the class details and to the pre-registration.
Our website also offers links to a plethora of Firewise tips and guidelines for home and landscape.
In addition, the Okanogan Conservation District, in partnership with the Washington Departments of Ecology, State Health, Fish and Wildlife, Washington State Conservation Commission, and Washington Emergency Management Division, will host two drought information open houses on May 9th and 10th. The May 9th open house will be at the Twisp Grange, 344 W. 2nd Ave, in Twisp. The May 10th open house will be at the Okanogan PUD auditorium, 1331 2nd Ave N, in Okanogan. Both events will start at 1:00 PM and should be done by 3:30 PM.
The events will begin with a short presentation by Washington Department of Ecology personnel to explain the current situation and the actions taken by the state to date. Following the presentation, attendees will be invited to meet with participating agencies and nonprofit organizations, such as the Okanogan Conservation District and Methow Watershed Council, to find the best available resources to help those who are concerned about drought impacts.