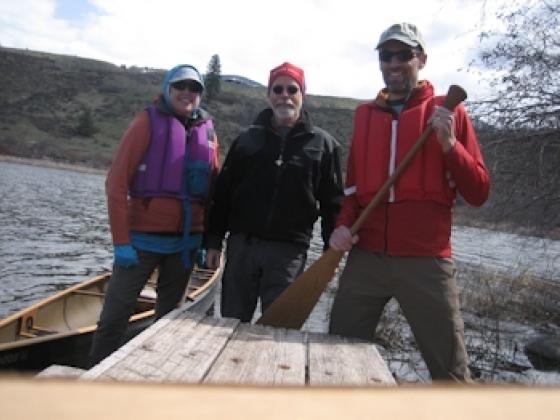 If you missed out on a great auction item last year or just love this Valley and want to support conservation, keep your eyes out for more information about our upcoming Methow Experience On-Line Auction. We've asked Methow Conservancy Board Members, Staff, and others to share some of their favorite things to do (or see) in the Methow Valley (or beyond). This is not your usual auction of "stuff" but rather a chance to celebrate the "special nature" of this Valley.
We'll send you a special email when the auction website is up in early February, so you'll have time to preview the items and plan your bidding strategies. Bids will begin on Thursday, February 21st and will close on Thursday the 28th. Remember, this is an online auction, so winning bids can come from anywhere! (And, if you have a supercool idea for a Methow experience, let Sarah know).
Photo of some of last year's auction winners by Sarah Brooks.
First published in January 2019