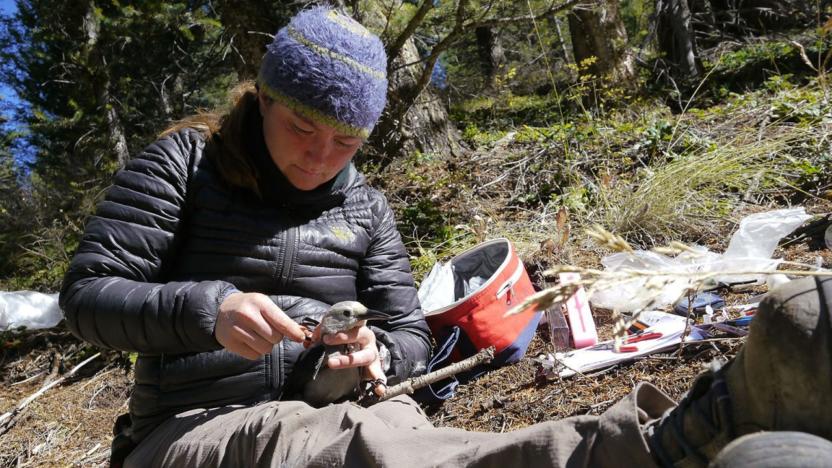 First Tuesday with Ornithologist Taza Schaming
Clark's Nutcrackers and Whitebark Pine: Pivotal Players in our Western Mountains
When: Tuesday, October 4th, 2022, 7pm
Where: Zoom - Click to Watch the Recording on YouTube

Join us on zoom to learn about the fascinating relationship between the Whitebark Pine and the Clark's nutcracker in our Western mountain ranges. The trees provide rich, fatty seeds, and the birds "plant" the trees' seeds —a single bird may hide up to 98,000 seeds in a year. Whitebark Pine trees sprout almost exclusively from nutcracker seed caches. This dependency has led to considerable concern for both species because Whitebark Pine ecosystems are rapidly disappearing in the western United States. Tromping through snow, then mud and swarms of mosquitos, Taza has been trapping, surveying, radio-tracking, and satellite-tracking nutcrackers in various locations since 2009, including right here in the Methow Valley! Her primary goal is to determine what strategies might effectively protect this beautiful bird with a big personality.
Taza finished her PhD at Cornell in 2016, and is continuing her research as a long-term study as a Wildlife Ecologist through Northern Rockies Conservation Cooperative. She spends her free time exploring the woods and world with her seven-year-old daughter, Suneva.
For more information contact bridger@methowconservancy.org.