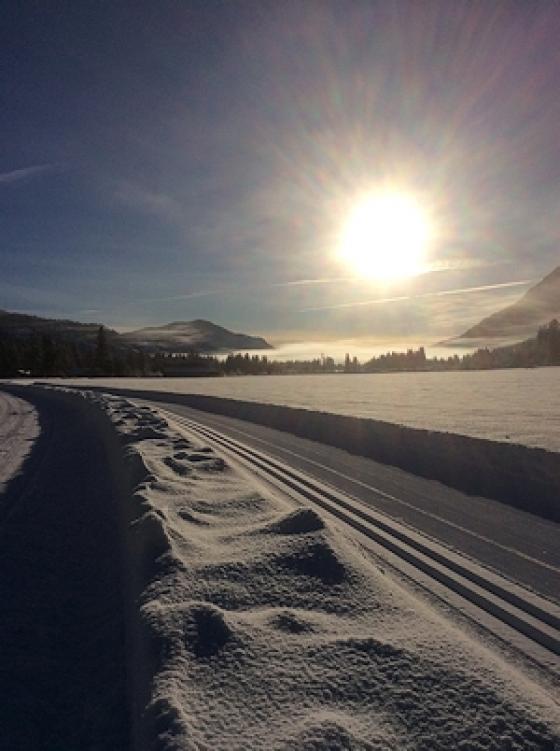 It was with much joy the other day that we noted it still being light outside when we left the office. And who doesn't enjoy being able to get out on the ski trail before work to watch that amazing palate of pinks and purples signal the arrival of a new day. February is often that month where we really notice both the increase in daylight and the increased intensity of the sun.
On February 1st, apparent sunrise occurs at 7:30 a.m. here in the Methow, with sunset coming right at 5:00 p.m. And by the end of the month, sunrise will occur at 6:45 a.m. with sunset at 5:43 p.m. That's right, a total of 88 extra minutes of daylight over those 28 days!
The angle of the sun is also increasing each day, rising an additional 8 degrees in the sky each month between the winter and summer solstice. And if you're lucky enough to be out on the snow around noon, you know how amazingly warm and invigorating the sun can feel even on the coldest of days.
It all combines to put a smile on our faces, and we look forward to seeing you outside this month enjoying all that our magnificent valley has to offer! Photo by Jason Paulsen.
First published Febuary 2019