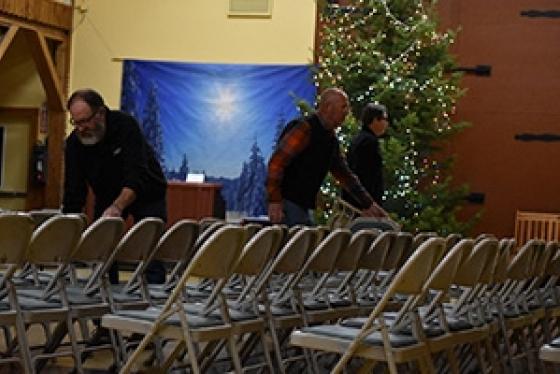 Friday, December 6th, various shifts in the afternoon
Venue: The Winthrop Barn
We're trying something new for our annual December Holiday Social and First Tuesday presentation and we need a hardy crew of volunteers to make it a success! You can read more about our new program format (including a free community dinner) here.
Volunteers can help with food prep, serving, and set-up or clean up. Check it all out on Volunteer Methow -- for food related volunteering click here, for set up or clean up click here.