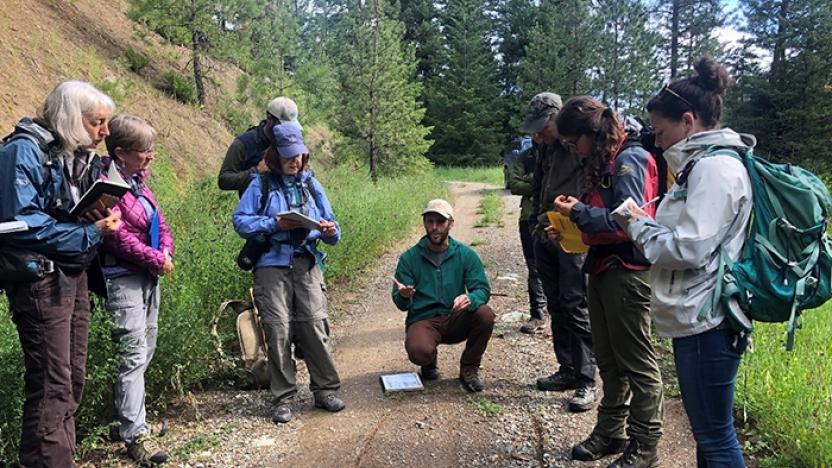 Two-Day Tracking Eval Course with David Moskowitz
Sept. 24-25, 2022
David has an approach that is highly interactive, with "test" questions starting in the first moment of class— he actively engages participants in identification and interpretation of tracks and signs, and allows plenty of time for questions and discussion. This style is an excellent way to learn and investigate, whether or not you answer enough questions correctly to attain a Cybertracker Track & Sign Certification. Certificates are awarded on four levels.
Class size is limited to 10 people; lodging and food not provided. 18+ or 16+ with parent enrollment. $250. Some scholarship funding is available.
For more information contact bridger@methowconservancy.org.
Click here to learn more about the next tracking course with David.