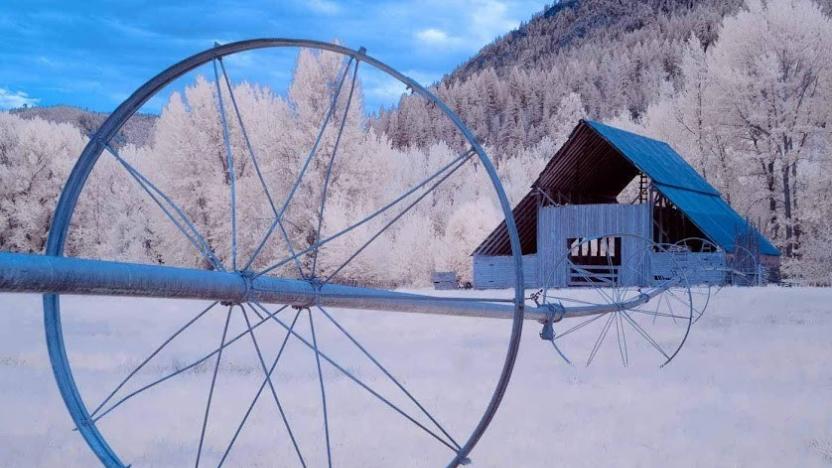 Photography Exhibition: The Historic Barns of the Methow Valley
Thursday, December 5th, 4 – 7pm,
Venue: Methow Arts, northeast corner of Glover Street and 2nd Avenue in Twisp
We're excited to partner with Methow Arts to present a photographic exhibition called "The Historic Barns of the Methow Valley." The exhibition runs December 5th - February 5th and features the work of participants from last summer's photography workshop, led by National Geographic Explorer Ryan T. Bell.
The exhibit premiers during the Town of Twisp's annual shopping night Mistletoe Madness (December 5, 4:00 – 7:00 pm). There you can see amazing photographs of historic barns from around the Valley, taken by people that you most likely know. In addition, if you are looking to buy a gift for that Methow Valley enthusiast in your family, prints of the photos will be on sale with proceeds benefiting the local artists and future exhibits at Methow Arts.
After the Holidays, we'll host an special exhibit reception on January 9, from 5:30 - 7:00 p.m at the Methow Arts building in Twisp. Meet the photographers and landowners who brought these images to life, and speak with representatives from Methow Arts, the Methow Conservancy, and the Shafer Historical Museum to learn about the artistic legacy of agriculture in the Methow Valley. For more information about this event contact: info@methowartsalliance.org.
Join us and choose a future for the Methow Valley that includes healthy wildlife habitat, thriving agriculture, and a connected community.
Donate Now