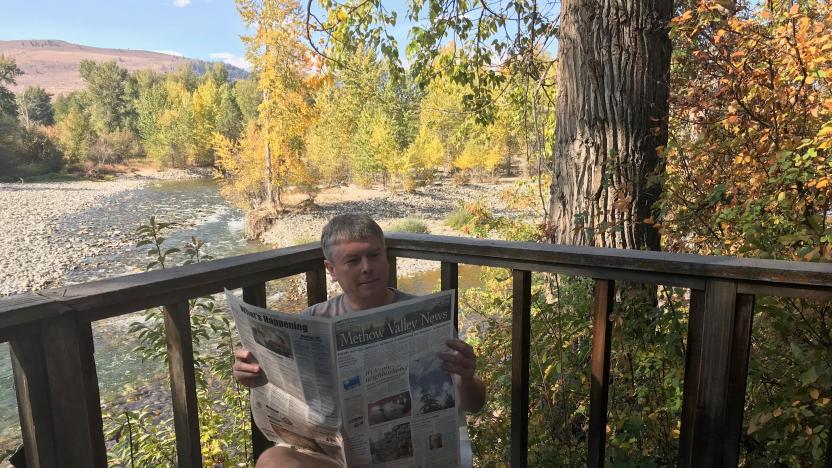 Our March Reading List
Outside Magazine: Alpinist Melissa Arnot-Reid
If you missed the incredible February 26th Special Feature with Melissa Arnot-Reid, here is a piece that gets into what Arnot-Reid has overcome to become one of the top alpinists in the world. You should also check out the Juniper Fund, a non-profit Melissa cofounded that uses microloans to help the families of Nepalese mountain workers who have lost their primary breadwinner. The Methow Valley is incredibly lucky that Melissa and her husband Tyler have chosen this place as their home! As MC Jason Paulsen said at the Barn, "Once you've been to the top of Everest six times, you can see where the best place on earth is to live."

The Economist: How to Preserve Nature on a Tight Budget
This is a sobering but thought-provoking article about a growing realization among conservation organizations that financial resources for conservation are limited and we need to use a blend of economics and science to prioritize conservation projects that will maximize biodiversity benefits. One of the most cost effective conservation strategies is turning out to be working with local agriculturalists on their property.

The Crosscut: A bold plan to curb wildfires, create jobs, and build affordable housing
DNR, headed by Commissioner of Public Lands Hillary Franz, has come out with a new 20-year forest health plan that calls for increasing thinning on DNR lands to reduce fuel for wildfire and working with lumber yards to produce cross-laminated timber, which can be made out of the byproduct of thinning. It's a bold plan that will have a big impact on eastside forests and economies.

New York Times: Tom Cade, a Savior of the Peregrine Falcon, Dies at 91
World renowned researcher and conservationist Tom Cade was Director of the Cornell Lab of Ornithology in the 1960's when wide-spread DDT use was ravaging species like bald eagles and peregrine falcons. He was able to work with a diverse coalition of partners to reintroduce peregrine falcons in the Eastern United States, culminating with their removal from the endangered species list in 1999.
National Geographic: Kazakhstan, Where Horses are Revered and Eaten
Next Tuesday, March 5th, at 7pm in the Winthrop Barn, local photographer and writer Ryan T. Bell will be giving a presentation on his work covering the cowboy cultures of the world. Here is a piece he wrote for National Geographic in 2015 that juxtaposes the horse cultures of Kazakhstan and the United States. Be prepared to get sucked in and we'll see you on Tuesday night! To see more of Ryan's work checkout his website.
Join us and choose a future for the Methow Valley that includes healthy wildlife habitat, thriving agriculture, and a connected community.
Donate Now