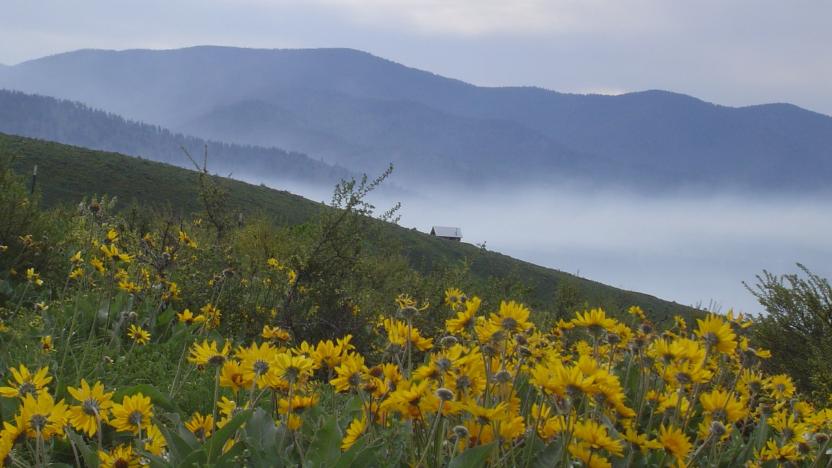 News from the Community
The Okanogan Land Trust is hiring an Executive Director. This is a great opportunity to make a real difference! For more information, check out their job posting.


The Okanogan Chapter of the Washington Native Plant Society offers flower and other naturalist hikes through the spring and summer. See their offerings here.


Spring Thaw & Draw nature journaling series with Perri Howard and Mary Kiesau: themed classes will meet on Fridays, 12:30pm-5:00pm, on April 19th, May 3rd, May 17th and May 31st. You can attend individual classes for $65 each or the whole series for $240. Each class will begin with a nature walk and lesson, then will move indoors to Perri's studio at TwispWorks. There are also two day-long sessions for more experienced drawers on April 27th and May 18th. All materials are included, and space is limited to 12 people per class. See the themes and other details, and register online at mountainkindphotography.com.


April 27-28th - Methow Recycles Metal Drive - 9am - 3pm each day. Methow Recycles annual metal drive will be at Cascade Concrete on Horizon Flats Road in Winthrop. More details here.


Ruby Slippers Farm is offering a 4-part class on Korean Natural Farming Methods. Join them every Sunday on the farm, starting April 28th, and learn how to make traditional preparations that enhance plant growth and encourage beneficial microbes. For more information, call Cloudbird (509) 997-2348.


The Russians Are Coming! Join in a dialog with six Russian environmental educators from Siberia and the Russian Far East on Sunday, March 31st at 7pm at Trails End Bookstore. The Russian botanists/educators are in Washington State to study the American approach to environmental education and they will share their approach, too.


MVCC April 19th Climate March: Join MVCC in Twisp on the afternoon of Friday April 19th for the Methow Climate March! In solidarity with actions taking place all over the world, marchers will travel from the TwispWorks campus to the Methow Valley Community Center calling for real action on the climate crisis. Listen to inspiring speakers, learn about education and activism opportunities, and enjoy local food, drink and music. This gathering is about creating positive solutions together as a community---all are welcome! The march starts at 4:30pm at TwispWorks, with event continuing into the evening at the Community Center. Event organized by Methow Valley Citizens Council & North Cascades Indivisible. Email Cameron Green with any questions.


Help NCW Audubon across the finish line! Join NCW Audubon on the Sagebrush Songbird Survey, a multi-year shrub steppe avian occupancy study of the Columbia Plateau in eastern Washington. The Survey is a partnership of Audubon Washington, local chapters and Washington Department of Fish and Wildlife since 2014 and they are hoping to complete field work in 2019! Field trainings provided in early April. Surveys are performed once a month in spring; one within the last two weeks of April, one within the first two weeks of May and a final survey within the first two weeks of June. For more info and to sign up Contact Christi Norman Audubon WA Program Director or North Central Washington Audubon Chapter Chair, Richard Scranton.

If you are with a community organization and you would like to submit an event to our Enews or Events calendar, please email us before the 25th of each month for consideration.
Join us and choose a future for the Methow Valley that includes healthy wildlife habitat, thriving agriculture, and a connected community.
Donate Now