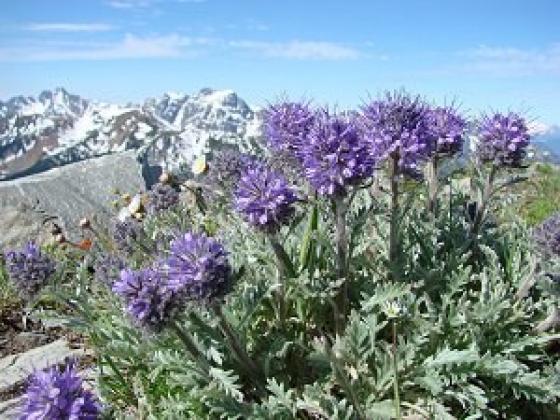 Alpine Wildflower Hike with Mary Kiesau
Friday, July 26th, 8:00am – 4:00pm.
Free. Limit 12 participants. Registration required.
It's time to head for the mountains! Join naturalist and educator, Mary Kiesau, to view, identify, and enjoy alpine wildflowers in their splendid summer glory. Mary will choose the location based on conditions. Good physical fitness is necessary, but this won't be an outrageous adventure! Bring your own lunch and plan to be out all day. This field-trip is free and open to anyone but space is limited to 12 people. Registration is required. To register, email us or call us at 509-996-2870.