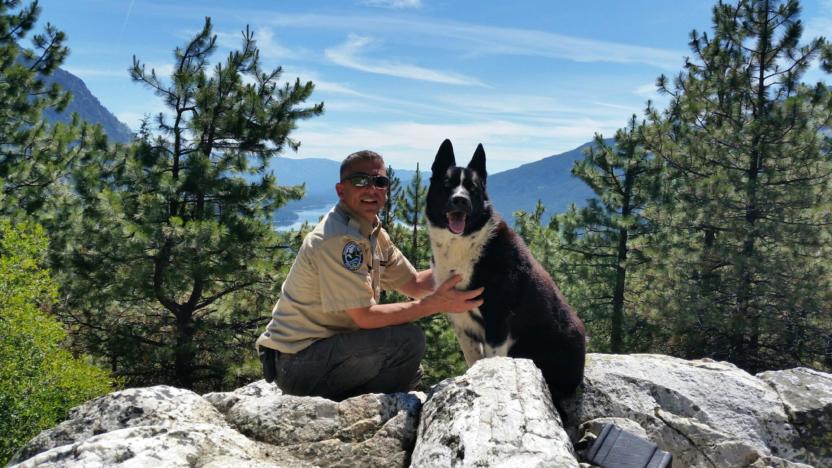 First Tuesday with WDFW Bear and Cougar Specialist Rich Beausoleil
Using Karelian Bear Dogs for Carnivore Conservation & Management

When: Tuesday, April 4th, 2023, 7pm
Where: Winthrop Barn (Get Directions)

Rich will discuss how Karelian Bear Dogs are used by WDFW to manage human-carnivore conflicts, as well as for other important tasks such as finding injured & orphaned wildlife, assisting in enforcement investigations, keeping wildlife off highways, capturing carnivores for research projects, and education & public outreach. Rich will share some "lessons from the field" and why a partnership with local communities is so essential to protect carnivores and people and to promote coexistence.
Volunteers needed! Visit Volunteer Methow to sign up, or email Bridger.
For more information contact bridger@methowconservancy.org.