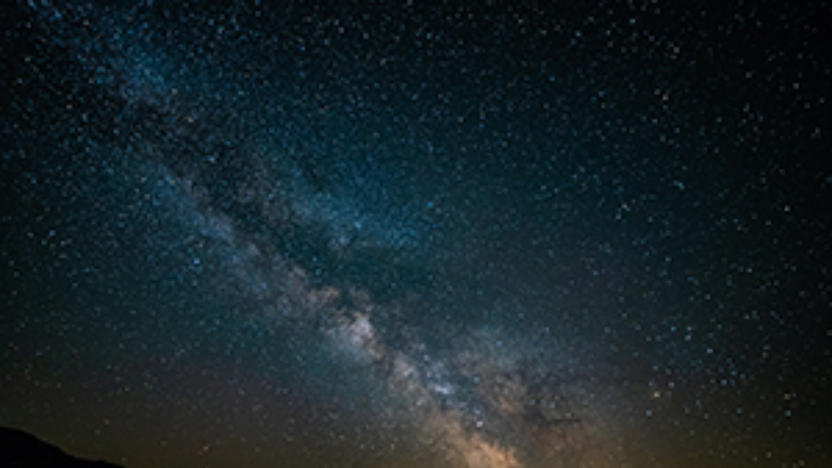 First Tuesday: Astronomer Shane Larson
First Tuesday w/ Astronomer Shane Larson
When: Tue, Aug 2, 2022 at 7pm
Where: Twisp River Taphouse (formerly "The Pub," at the corner of Hwy 20 and Twisp Ave)

Astronomer Shane Larson will be giving a talk titled Whispers Across the Mountains: Probing the Cosmos in Gravitational Waves. The talk will shed light on cutting edge technologies that are expanding our ability to observe the cosmos. In Shane's words:

"At the dawn of the 21st century, advanced technology is providing access to the Cosmos through detection of ripples in the fabric of spacetime itself. These ripples in spacetime, called gravitational waves, carry information not in the form of light or particles, but in the form of gravity itself. Over the past two years, the first gravitational wave signals from the Cosmos have been detected here on Earth, revealing a dynamic and energetic Universe that has previously only been speculated about. This talk will explore what gravitational waves are and how we measure them, and what we are learning from their detection."

We hope you'll join us for this free event, open to the public. The Taphouse will be pouring drinks, and will have a few limited appetizer offerings. Please feel free to bring a larger dinner to go if you prefer. Email Bridger with any questions about the event. See you there!

* The Methow Dark Sky Coalition is hosting the Milky Way Social Club gathering prior to this First Tuesday event. For more information visit their website.
Star Party!
When: Tue, Aug 2, 2022 at 9pm
Where: Twisp Sports Fields (Get Directions)

As an addition to his talk on gravitational waves, Shane Larson will be hosting a star viewing party at nightfall. This informal gathering is a chance to discuss all things astronomy with Shane, learn about our dark skies here in the Methow, and see the wonders of the night sky in great detail through Shane's telescope.

The Star Party portion of the evening will be offered by RSVP only to ensure that everyone attending gets a chance to enjoy time with the telescope. To secure your spot, Email Bridger. We can accommodate 25 participants. These slots will go fast, so don't wait to reach out!