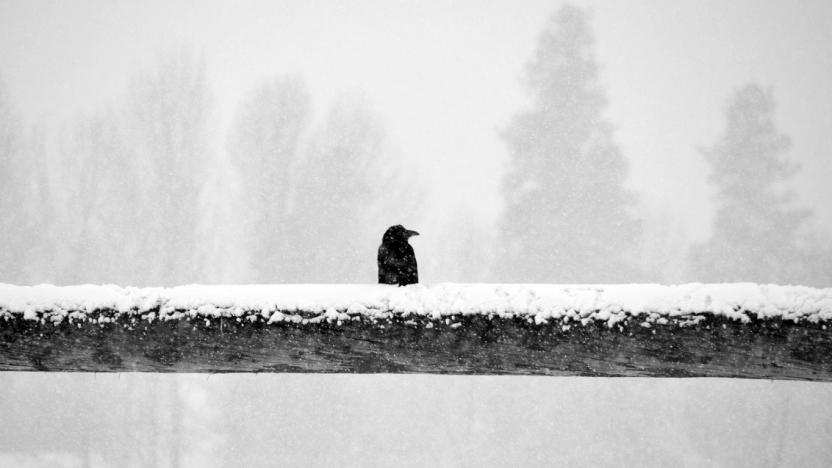 Conservation Course 2020 - Snow's Biome
Dates: Monday Evenings, February 24th – March 16th, 6 – 8pm
Venue: The Winthrop Barn
Registration: Register by emailing Daniel or calling 509-996-2870. Cost: $90 for full 4-session course or $30 per class.
This winter, we'll be focusing on how life thrives in our coldest months, by shoveling into the different roles that both biotic and abiotic processes play in the Methow's winter ecosystem. While we are still working on securing the very best speakers for this course we have solidified four topics that will enhance your understanding of our coldest months of the year.
This year's topics will include:

February 24th: Warm Blood- Dr. Erick Greene, a Professor of Wildlife Biology at the University of Montana, will present his research on two of the Methow's most abundant winter time residents -- the black capped chickadee and red breasted nuthatch. He'll explore how they use communication networks to spread warning calls in response to predators. Much of Erick's research was done right here in the Methow Valley!
March 2nd: Snow Science - Local snow science expert Brad Sawtell will help us learn about what snow is, how it forms, and in what ways it shapes our landscapes. It turns out that it's not just Gregor that undergoes a metamorphosis, but snow as well.
March 9th: Humans and Winter - We may be accustomed to stomping off our ski boots outside a cozy home before snuggling in with a hot drink, but how have humans in the Methow found ways to survive and thrive during the coldest months throughout history? We have partnered with the Methow Valley Interpretive Center and the Shafer Museum to share stories of humans of the Methow Valley and their winter time activities.
March 16th: Living Snow- Dr. Robin Kodner, Associate Professor of biology at Western Washington University as she explores the microbiome of snow and teaches us that snow is a living thing that can tell us a lot about the health of our ecosystem. She will also touch upon her community science research through the Living Snow Project.
Class size is limited, so register soon!
Join us and choose a future for the Methow Valley that includes healthy wildlife habitat, thriving agriculture, and a connected community.
Donate Now