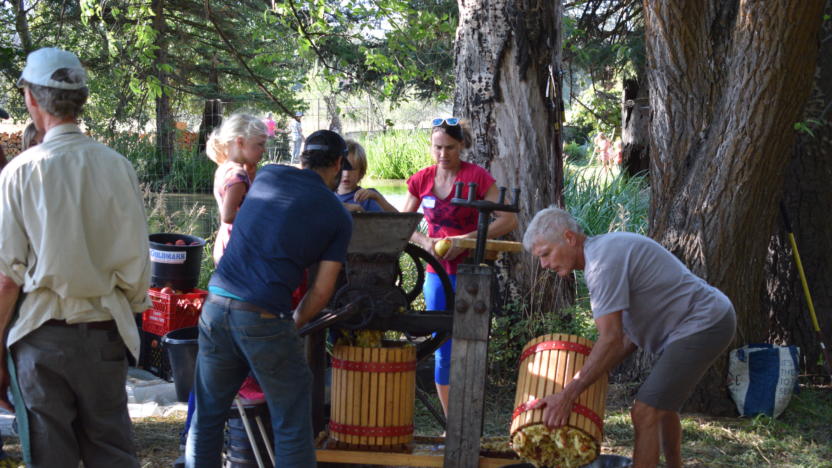 Cider Squeeze 2023
Annual Cider Squeeze & Social
Sat, Sept 23, 2023 from 2:00 – 4:00pm
The Sabold Residence, 17 Bean Rd, Winthrop
Mark your calendars for September 23rd for our annual Cider Squeeze at Dave and Marilyn Sabold's home. This sweet event is always a special, fun-filled time to celebrate community, conservation and the harvest season. It's free and all are welcome.
The highlight of the event is, of course, the apple pressing. You'll want to take a turn working the unique and historic apple press. Our goal: no one leaves without juice! If you have apples, please bring a bag, box, or bin. The wider the variety of fruit, the better the cider! Pears are good too, as long as they're hard (unripe).
In an effort to reduce plastic waste, please bring your own containers and lids. Start saving them now: mason jars, juice jars, water bottles. Pints and quarts are best.
No RSVPs are necessary. Join us and bring a friend! It's fun. It's casual. It's sweet.
For more information contact ashley@methowconservancy.org.
Volunteers needed: learn more and register HERE.