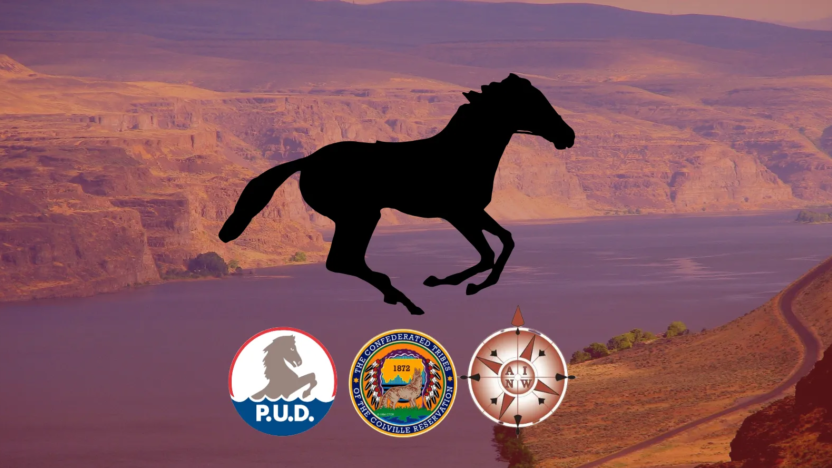 First Tuesday: Evidence of Ancient Horse Hunting on the Columbia Plateau
Evidence of Ancient Horse Hunting on the Columbia Plateau
When: Tuesday, March 5 at 7pm
Where: Zoom - Click here to join

Join the Methow Conservancy and the Wenatchee River Institute to learn about new evidence of hunting the extinct North American horse.
Recent re-analysis of selected artifacts from a 1974 archaeological salvage excavation at the pre-contact Rock Island Overlook site, 45CH204, in central Washington indicates that cultural deposits are much older than previously reported. Projectile point chronology and obsidian hydration dating suggest the Rock Island Overlook site was first occupied 13 to 16 thousand years ago at the end of the last Ice Age (Pleistocene). The assemblage also contains evidence of hunting now extinct Pleistocene horses. Come learn more about these ancient horses from Terry Ozbun on March 5!
Terry Ozbun is a Senior Archaeologist at Archaeological Investigations Northwest, Inc. (AINW), and has worked in central Washington as an archaeologist for over 30 years. His area of specialization in archaeology is in ancient stone tool technologies which he has learned to replicate in order to understand how stone tools were made and used. Terry presented the results of the Rock Island Overlook site artifact re-analysis at professional scientific meetings in 2023 and the results are being published in the Journal of Northwest Anthropology.

Photo by Jan Tik