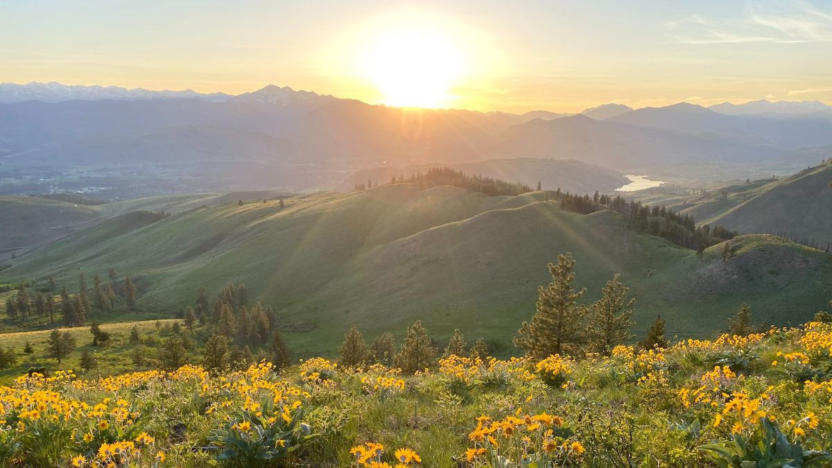 May 2023 Backyard Bulletin
View the full edition at this link.
I was recently reading an article that was mostly about love, but partially about an ancient Egyptian vase, and I was struck by a particular line. The author wrote about "the power of carelessness to undo eons of completeness." In his case, it took 3,000 years and one slip of the hand to break his antique vase. I began to think about the ecology of the Methow, and its relative "completeness" compared with many parts of the world. While the ecology of the Methow isn't nearly as fragile as an old vase, there's no doubt that it requires care and stewardship to remain whole and functional. In some contexts, carelessness is a greater opponent to love than hate. I believe in the resilience of our landscape because our community is brimming with people who don't just love the place, but show up in tangible ways to care for it. There's very little apathy, very little carelessness toward our shared ecological future. We don't always agree on how to maintain our ecosystem, but there's a sturdy consensus that we should maintain it.

When the 1200 acres of Sunny M Ranch went on the market, there was a brief moment where carelessness could have crept in. The Ranch could have been fully privatized and segmented into 26 different parcels. It could have rapidly spiraled into a place with no room for farming, no room for wildlife, no room for recreation, and no room for working class people. Instead, the community rallied so completely and so immediately, eradicating any thoughts of carelessness in exchange for completeness. If you haven't heard the news, The Conservancy's purchase of Sunny M is officially happening with the support of more than 1400 individual donors. Thanks for being a part of the journey!
-Bridger Layton